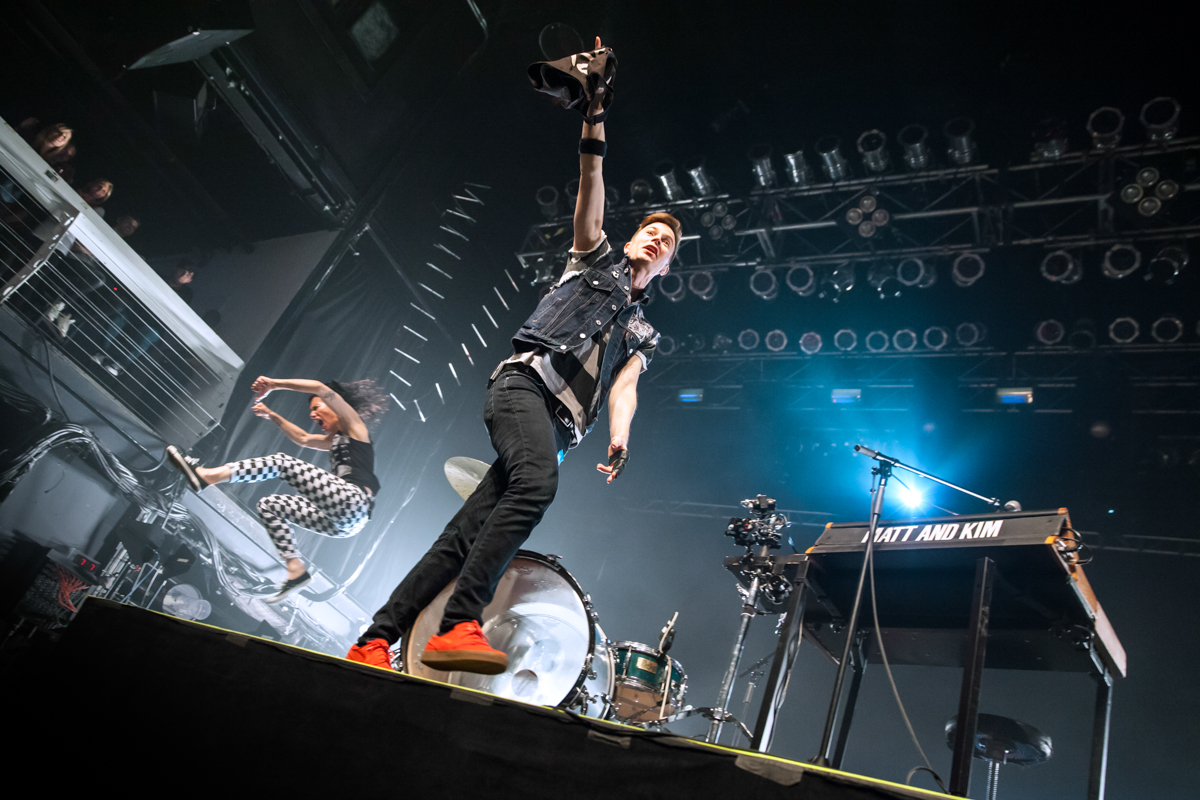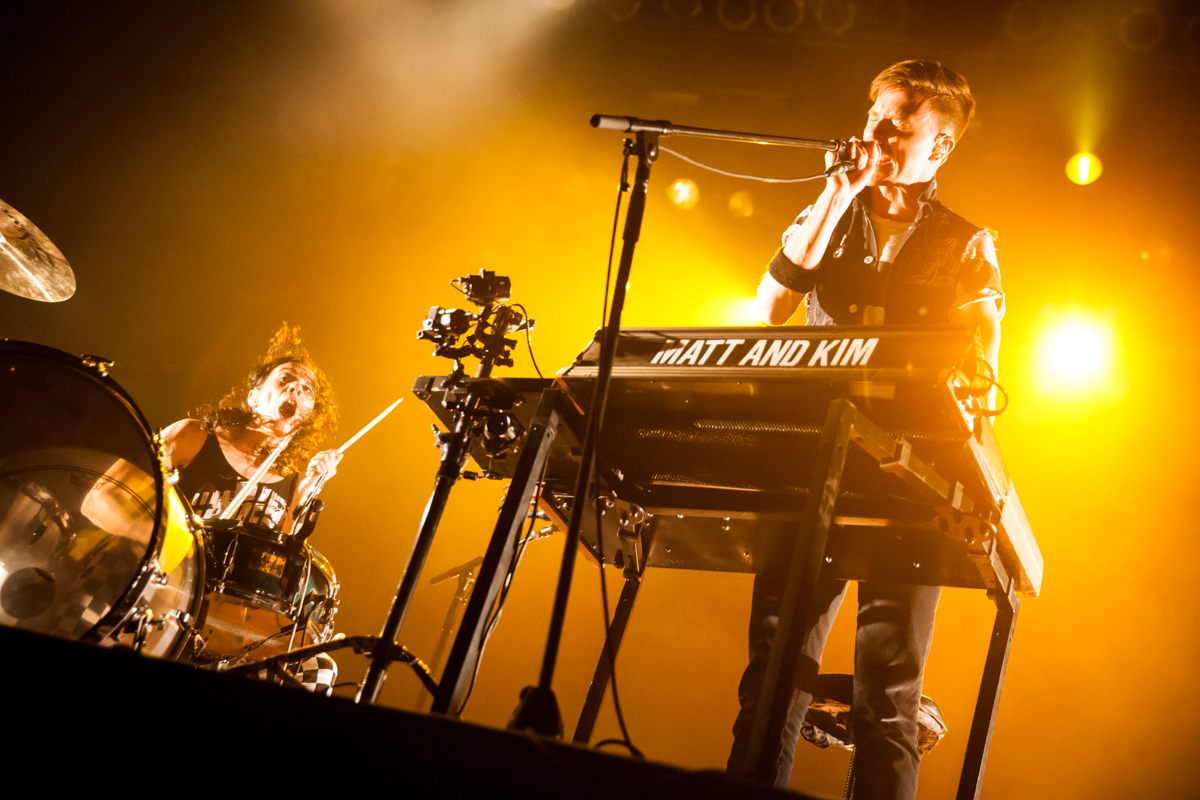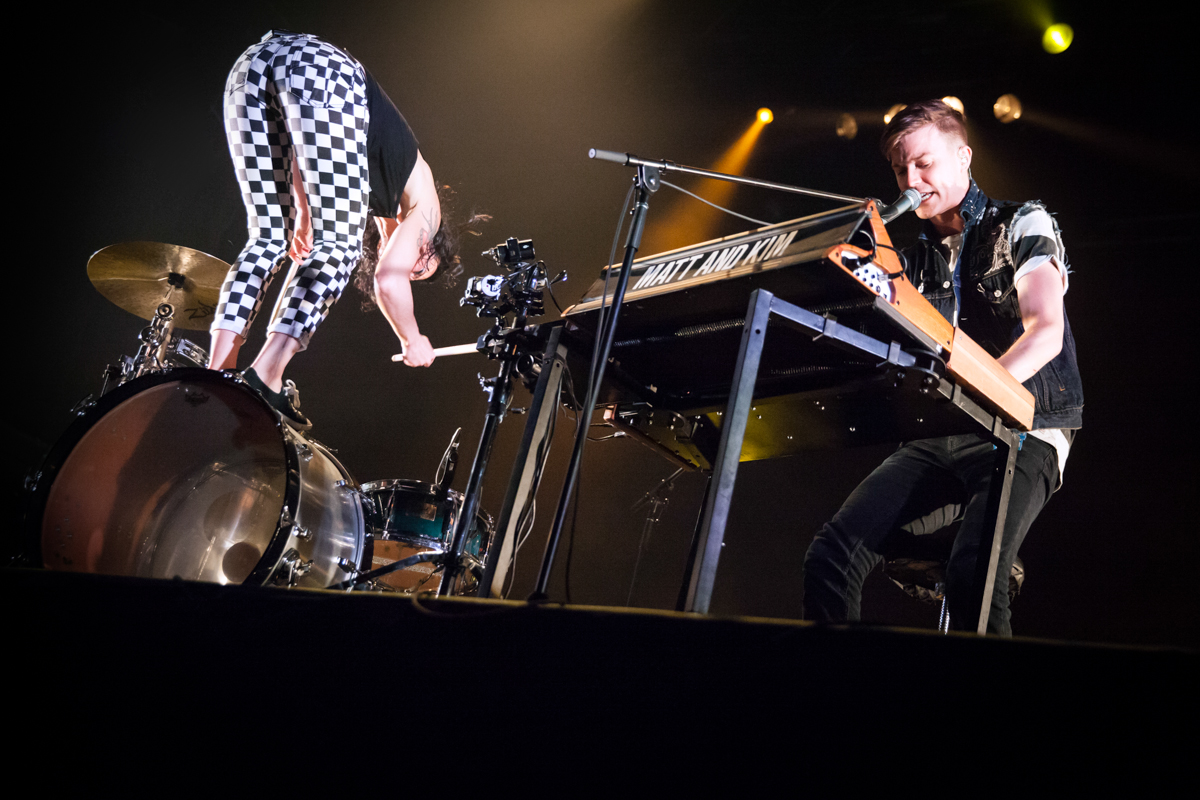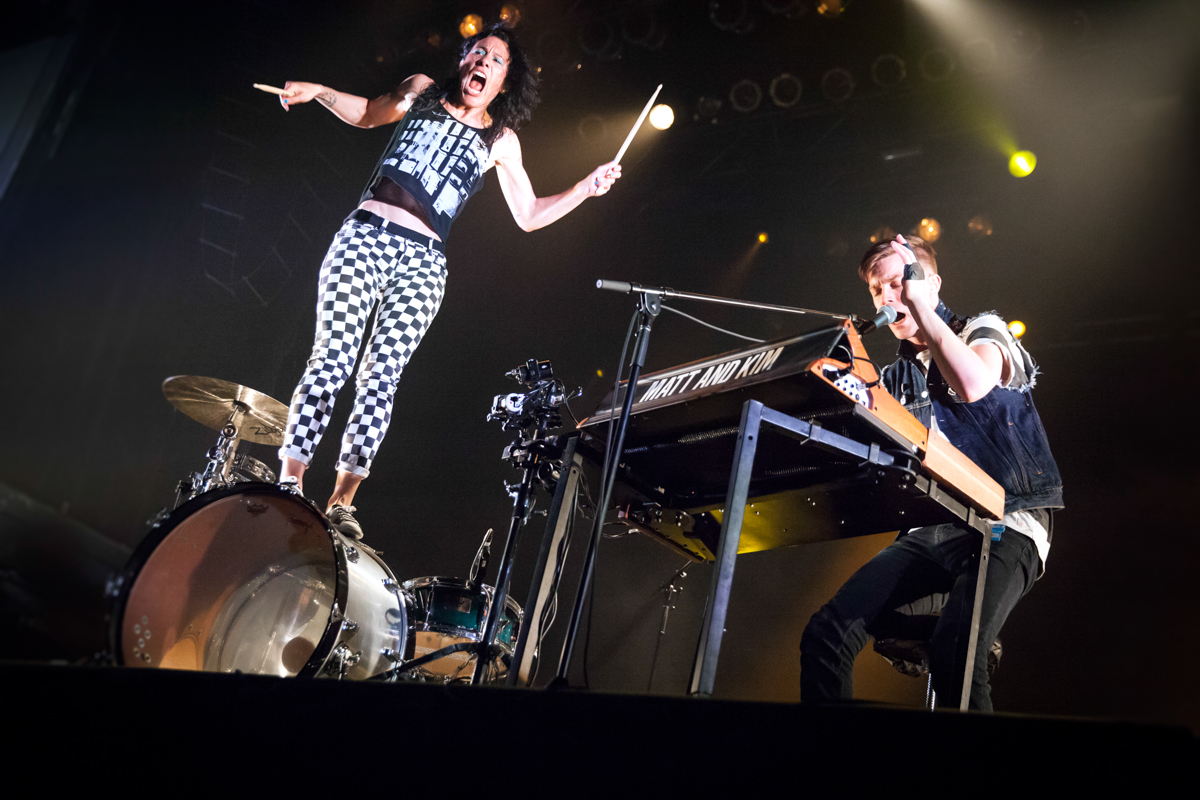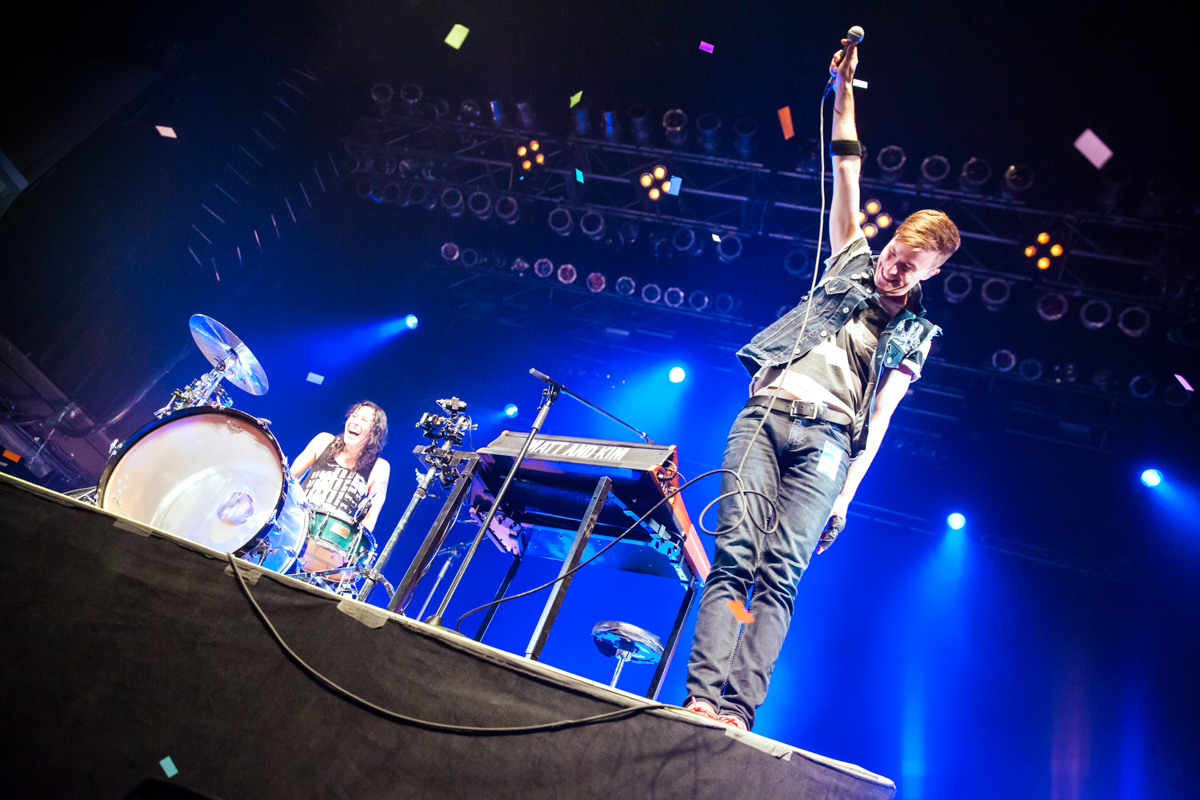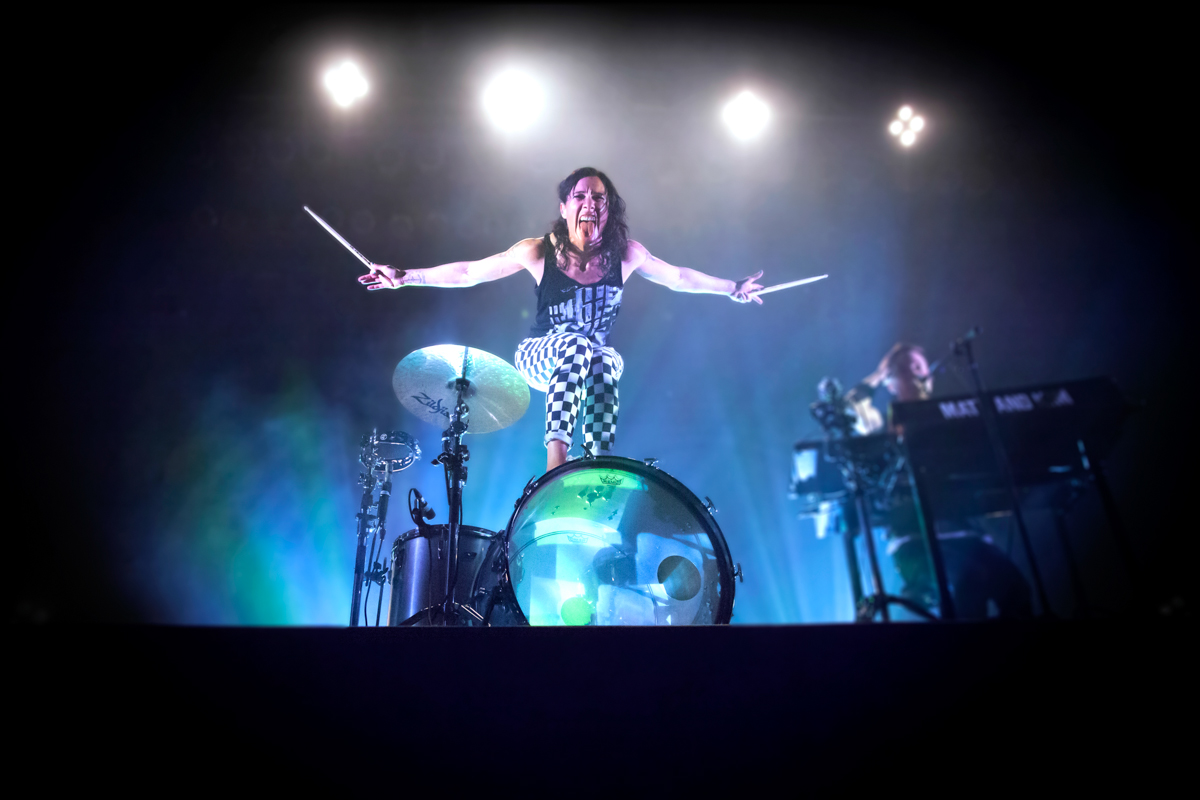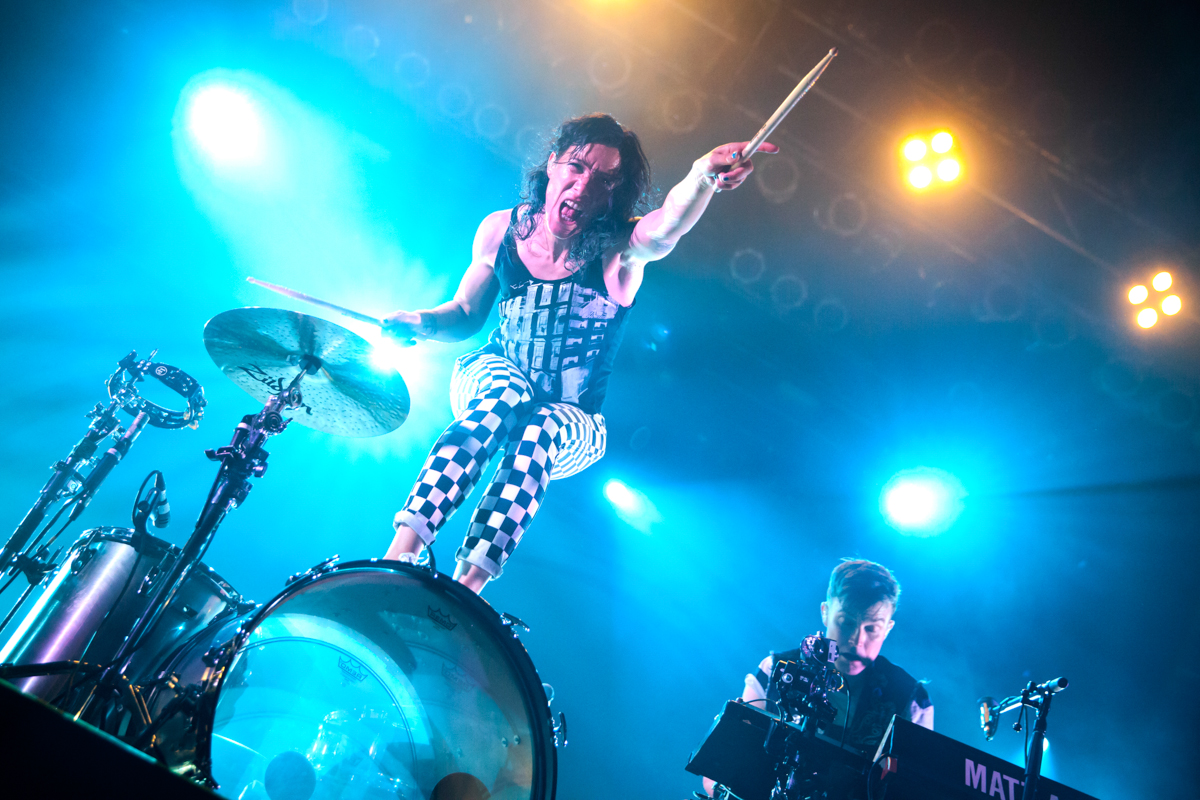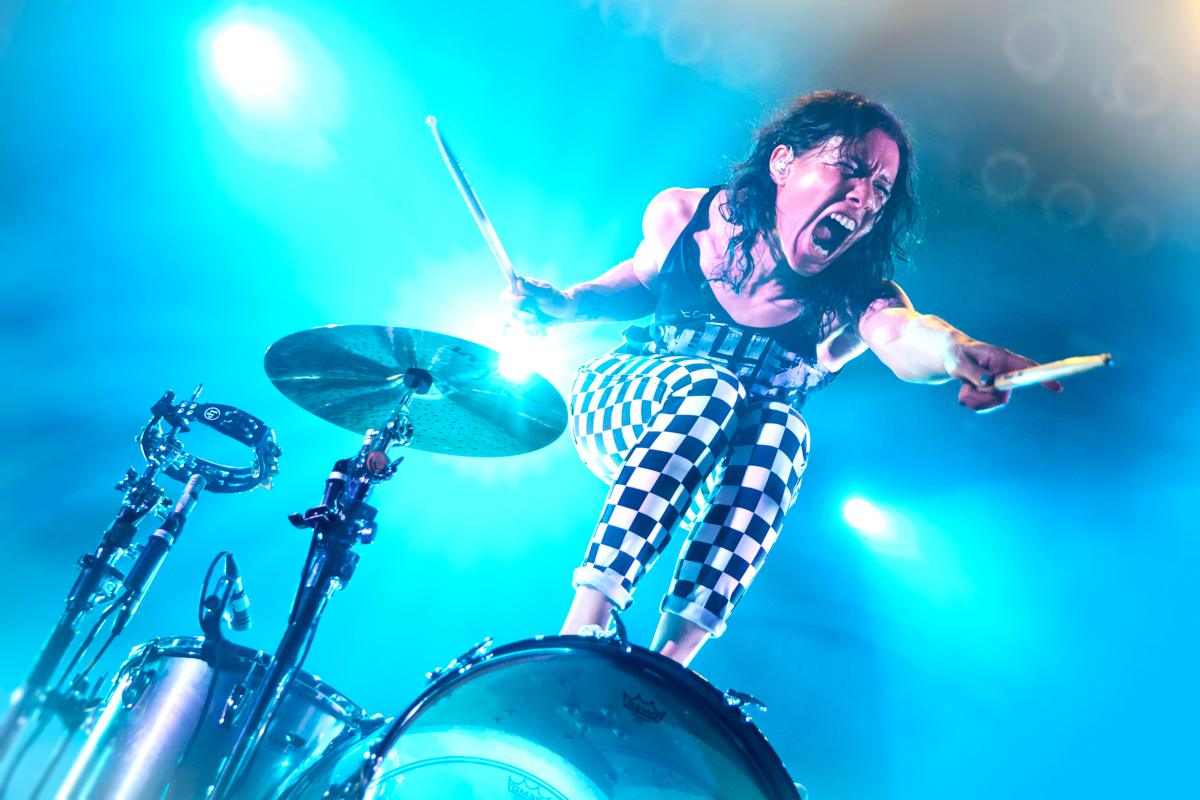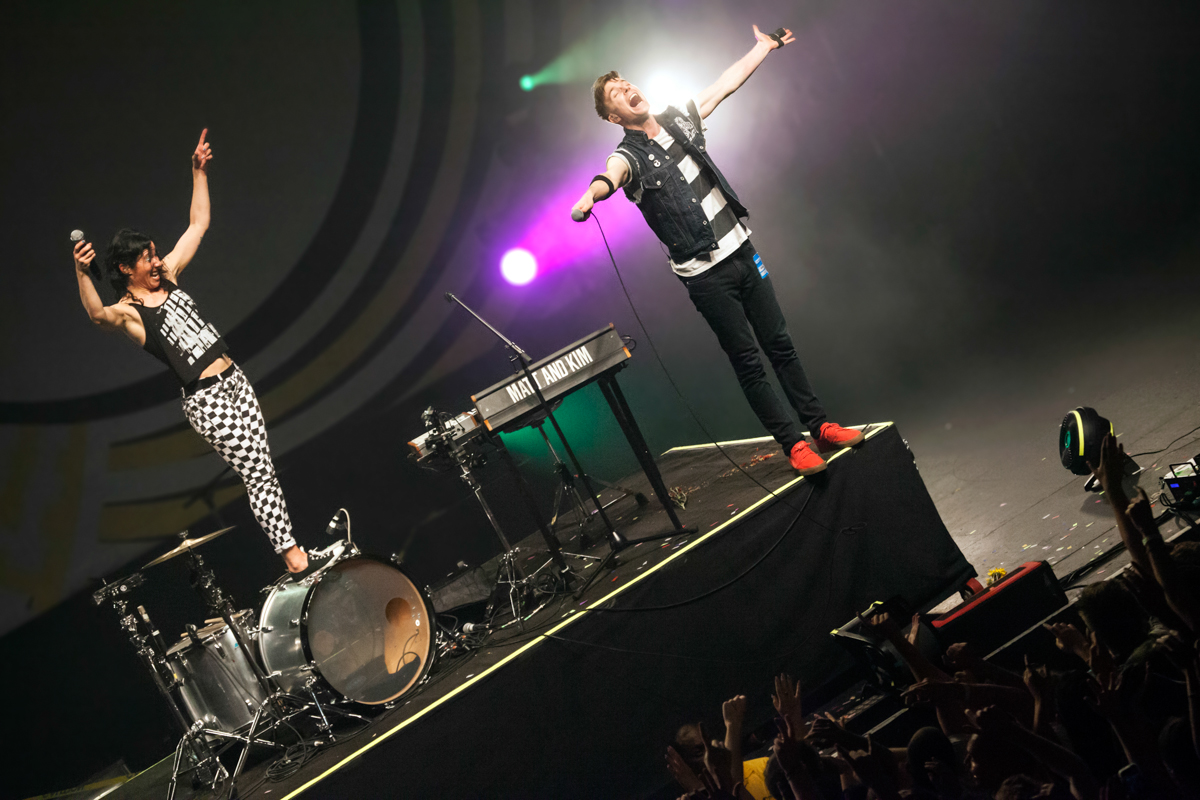 Matt & Kim
Gallery
Emily Korn
May 14th, 2015
I Turn My Canon On
Matt & Kim returned home to New York City to play their first of two sold out shows Thursday night. This year marks the release of the bands fifth full length album, New Glow (Harvest Records), which released on April 7th to mixed reviews.
Despite what the critics think of their new album, the band continues to thrive on two fronts. First, and foremost, through a devoted army of fans. Second, and almost undisputedly, Matt & Kim are one of the best and most vivacious live acts to grace the stage in the past decade. Thursday was no exception. The excitement and anticipation of the duo stepping foot on stage was overwhelming (fans cheered as the energy in Terminal 5 grew palpable). Once there, it was literally impossible to miss the sea of smiles as Matt & Kim bounced around the stage, told anecdotal jokes, and encouraged the audience to mosh, dance, and crowd surf. If there is one thing any fan of music can attest to, it's that Matt & Kim do a seamless job of melding numerous genres of music into one masterful party that should not be missed.
Be sure to check out Matt & Kim at www.mattandkimmusic.com, as well as albums (old and new) on iTunes.
Images: © Emily Korn Photography MMXV