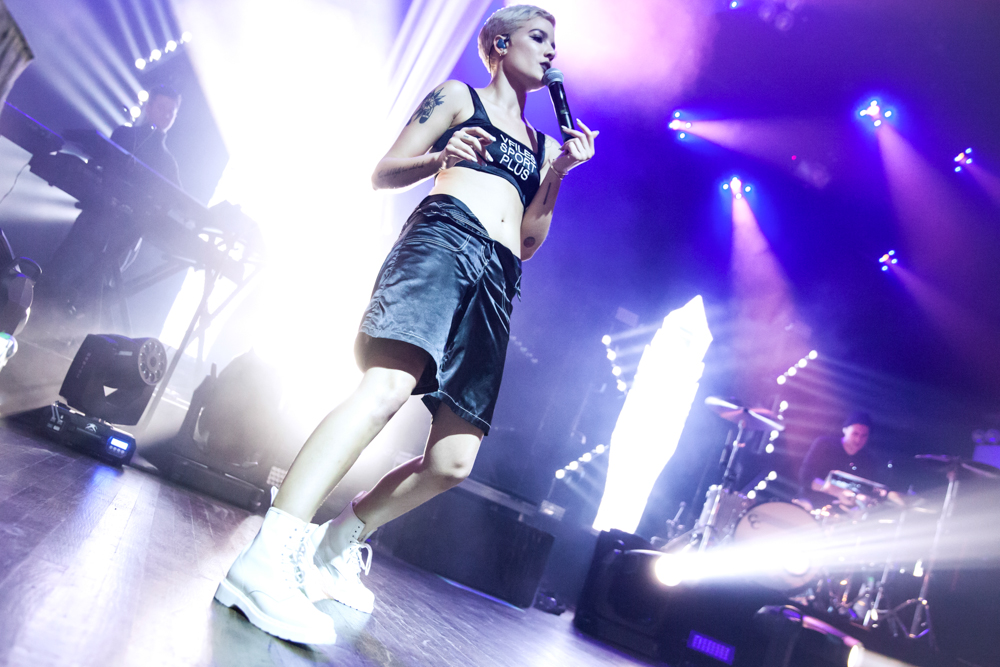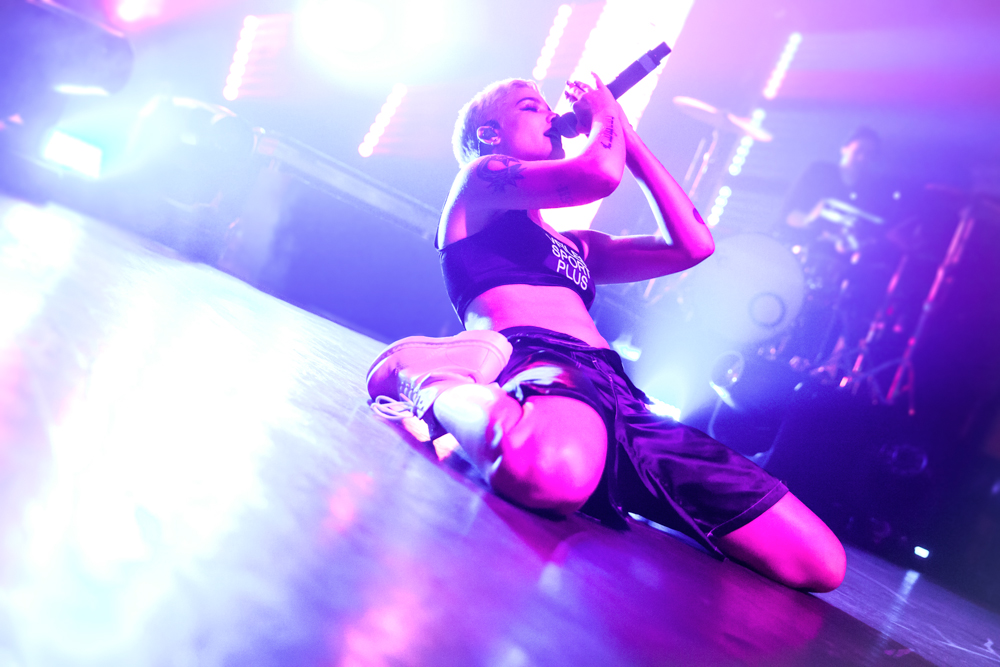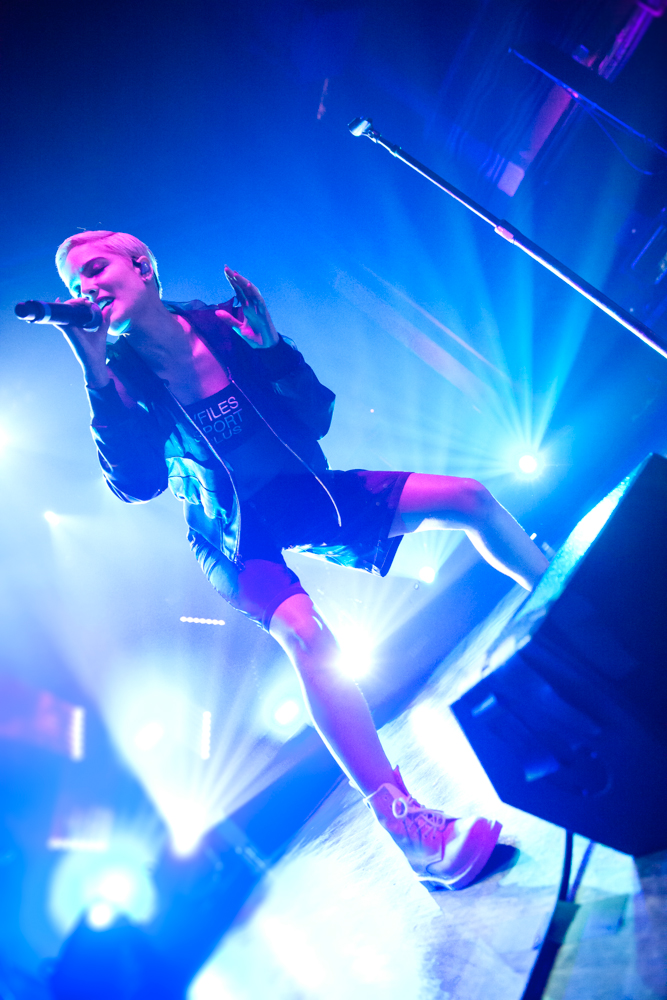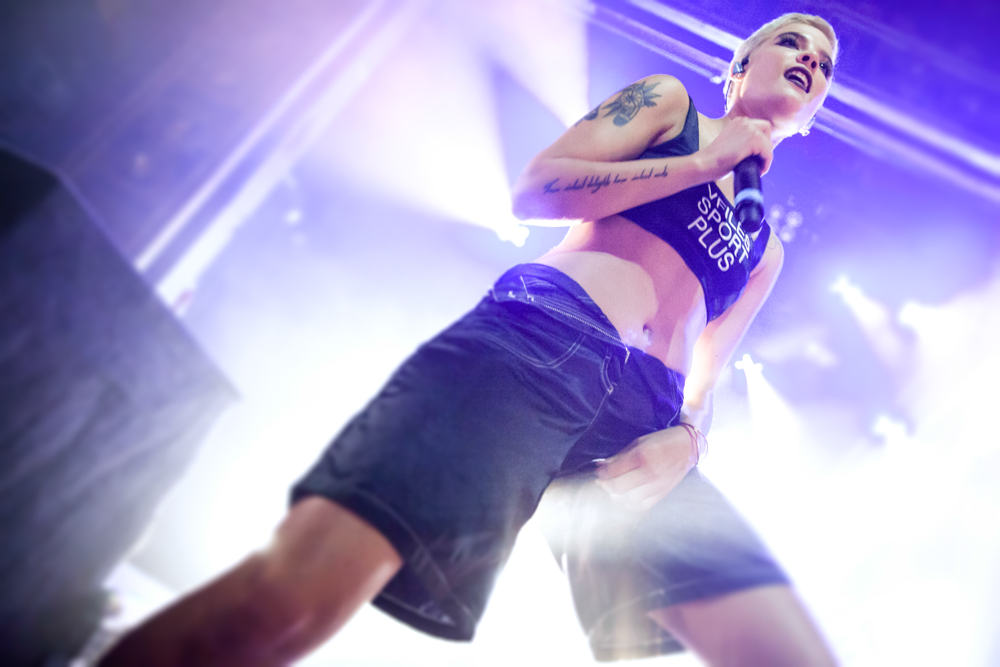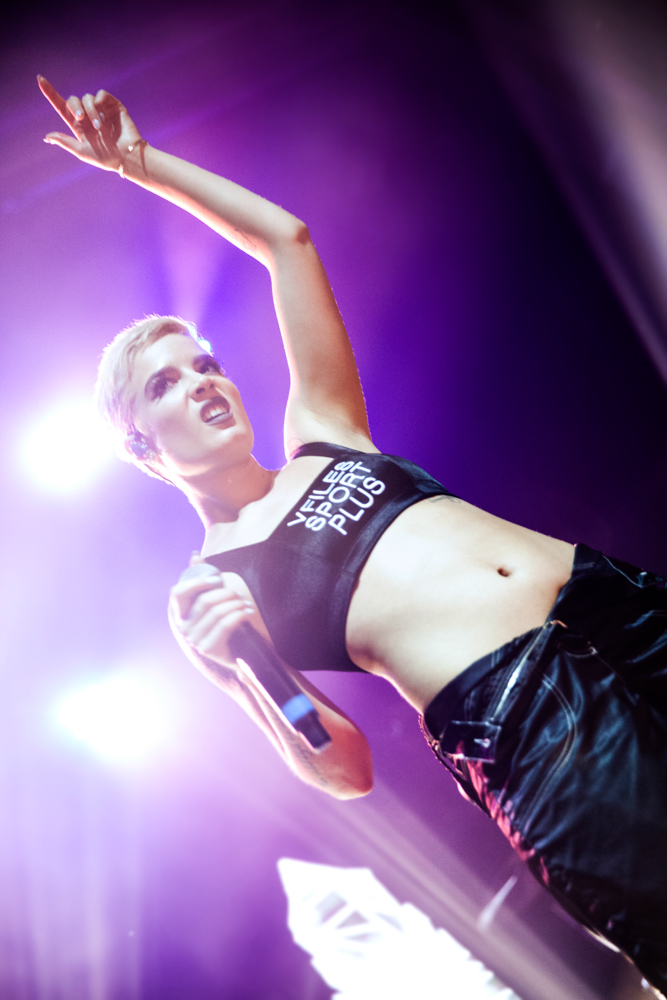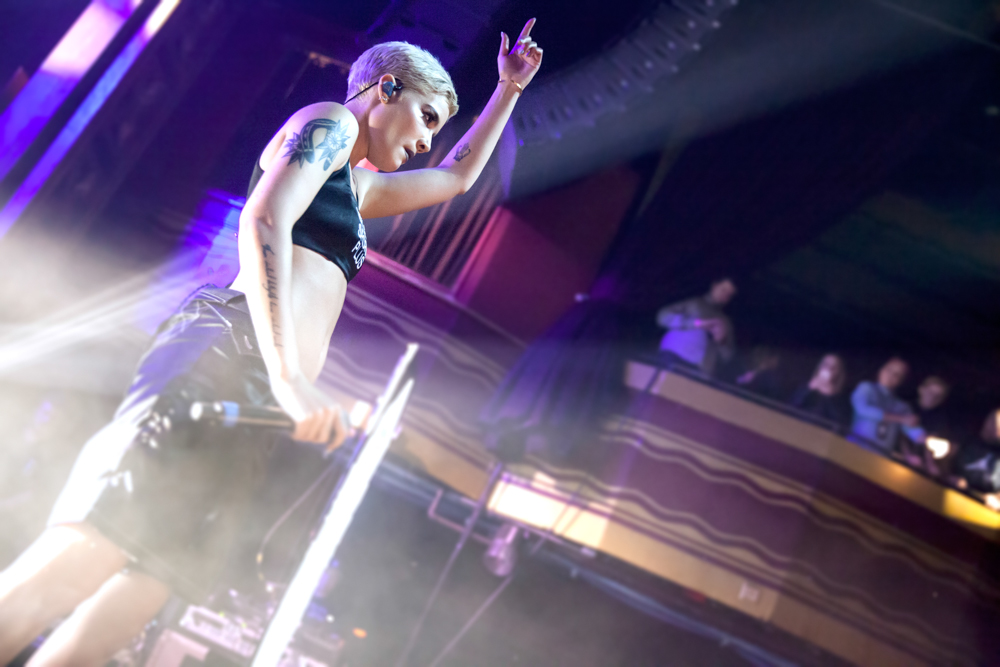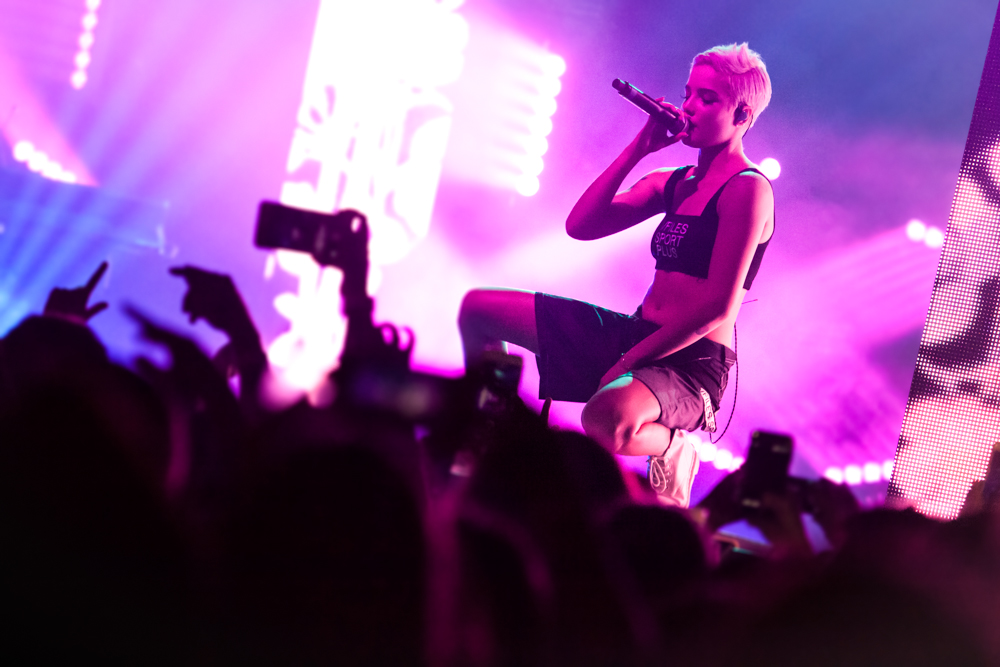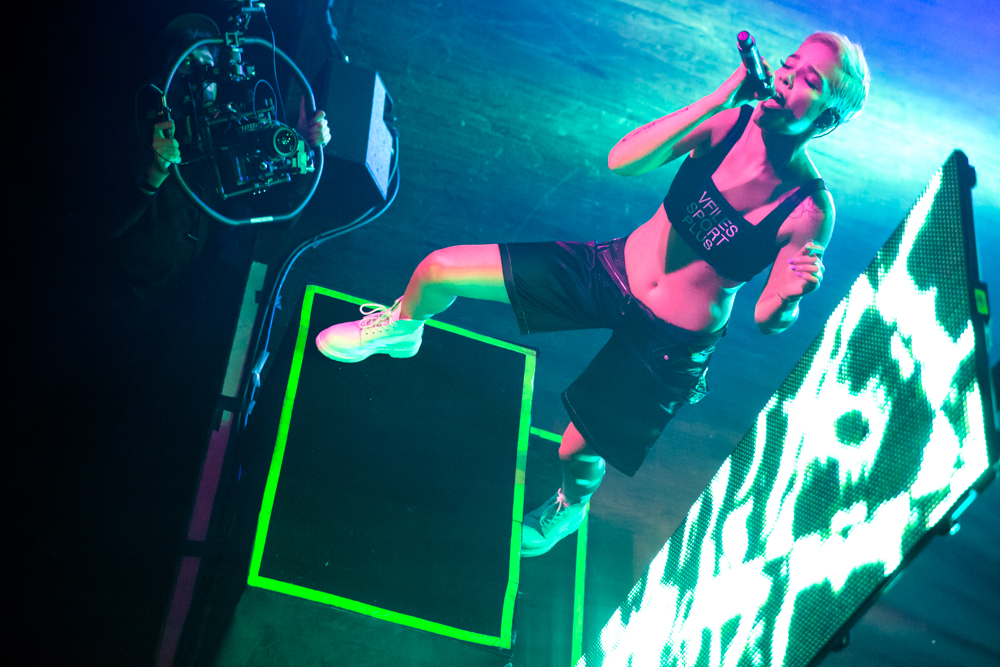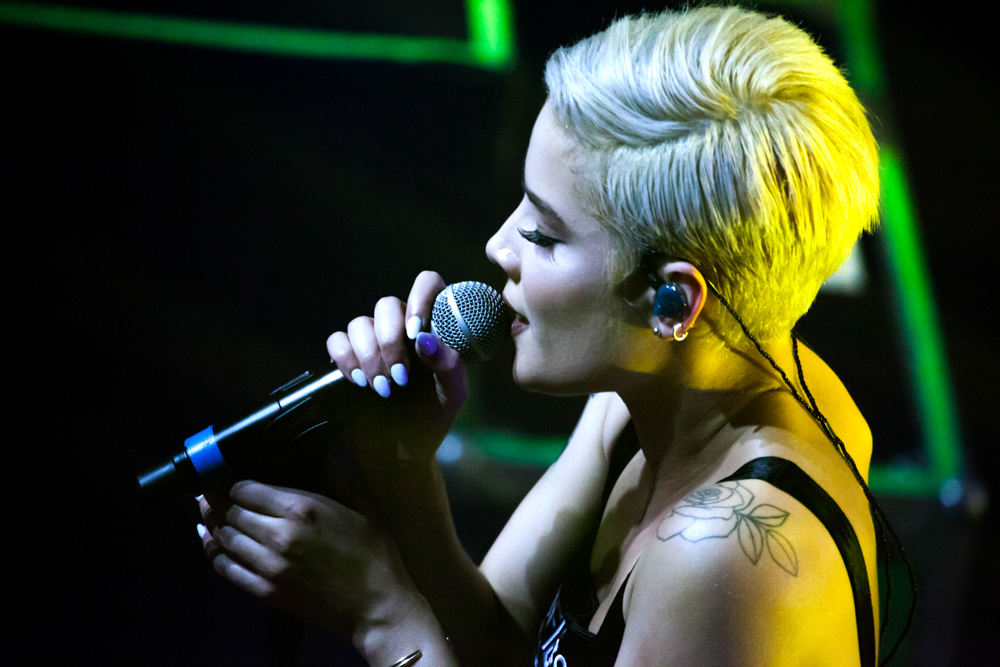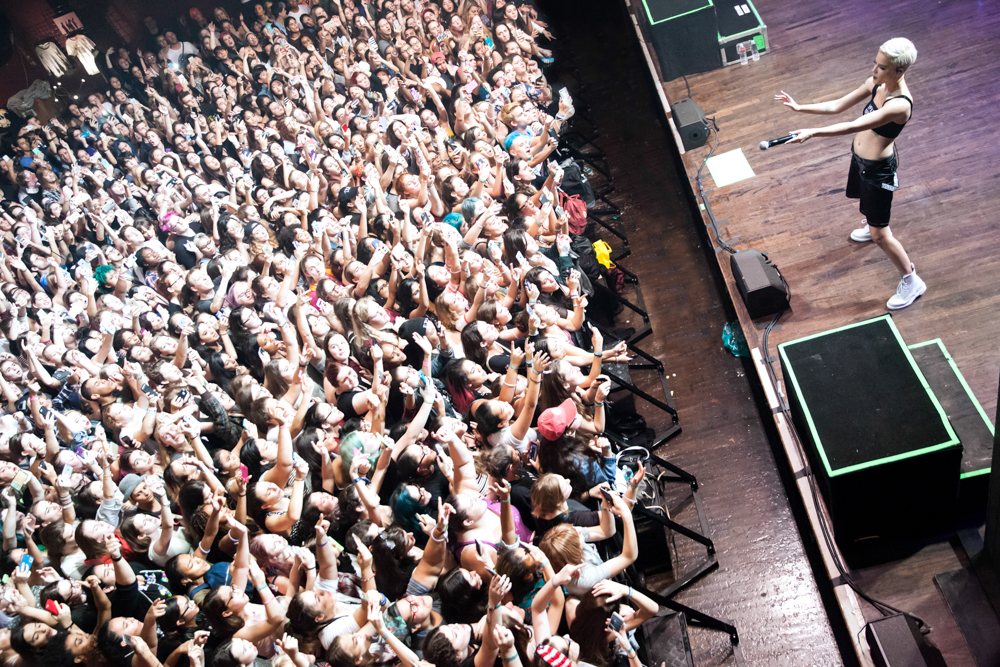 Halsey
Concert
Emily Korn
October 22nd, 2015
AXS
Ashley Nicolette Frangipane has been in the spotlight since she was 14, but it really only has been within the past year and half (since signing with Astralwerks) that she made a name for herself as Halsey. Hailing from New Jersey, and hot off the summer festival season and an expansive North American tour with Imagine Dragons, Halsey took her triumphant return to the tri-state area on Thursday night at Webster Hall–showcasing her freshman album, "Badlands" (2015).
There is something raw and almost spiritual about Halsey's debut album. As noted by a slew of critics, there are various songs presented within that cast themselves as anthems to a generation (with songs like "New Americana" and "Hurricane"). Outside of this, there is something definitive to be said about how entirely haunting Halsey's lyrics and sound are when combined. The power she brings on this front is rivaled by some of the pop industries leading entertainers. With such force, it is no surprise that she sold out her entire headlining tour in North America almost instantly; in fact, catching her at a small venue on this tour is not only and honor, but a privilege (New Yorker's missing her two Webster Hall dates will have to wait until she closes the Badlands Tour in August of 2016 at the nearly 20,000 capacity venue Madison Square Garden).
Her live performance, much like her album, is transcending. Halsey brings true charisma and stage presence from the second she sets foot on stage. She is the full package and it seems as though she is right at home amongst her screaming fans (in turn, she makes them feel at home–reaching out to them, encouraging them to sing with her, and at one point even stepping into the crowd to show her camaraderie). Halsey's last trip to Webster Hall was in its less grandiose basement, but she made sure to take a moment this time around to thank those faces she saw again and those fans who supported her when she was just starting out online.
As she came to the close of her show she made a point to mention one last feat facing her on this tour–to sell out The Garden. To all her naysayers, she noted, "I think I can do it." As far as the world is concerned, if she keeps on this path she will be selling out the world's greatest arena for years to come.