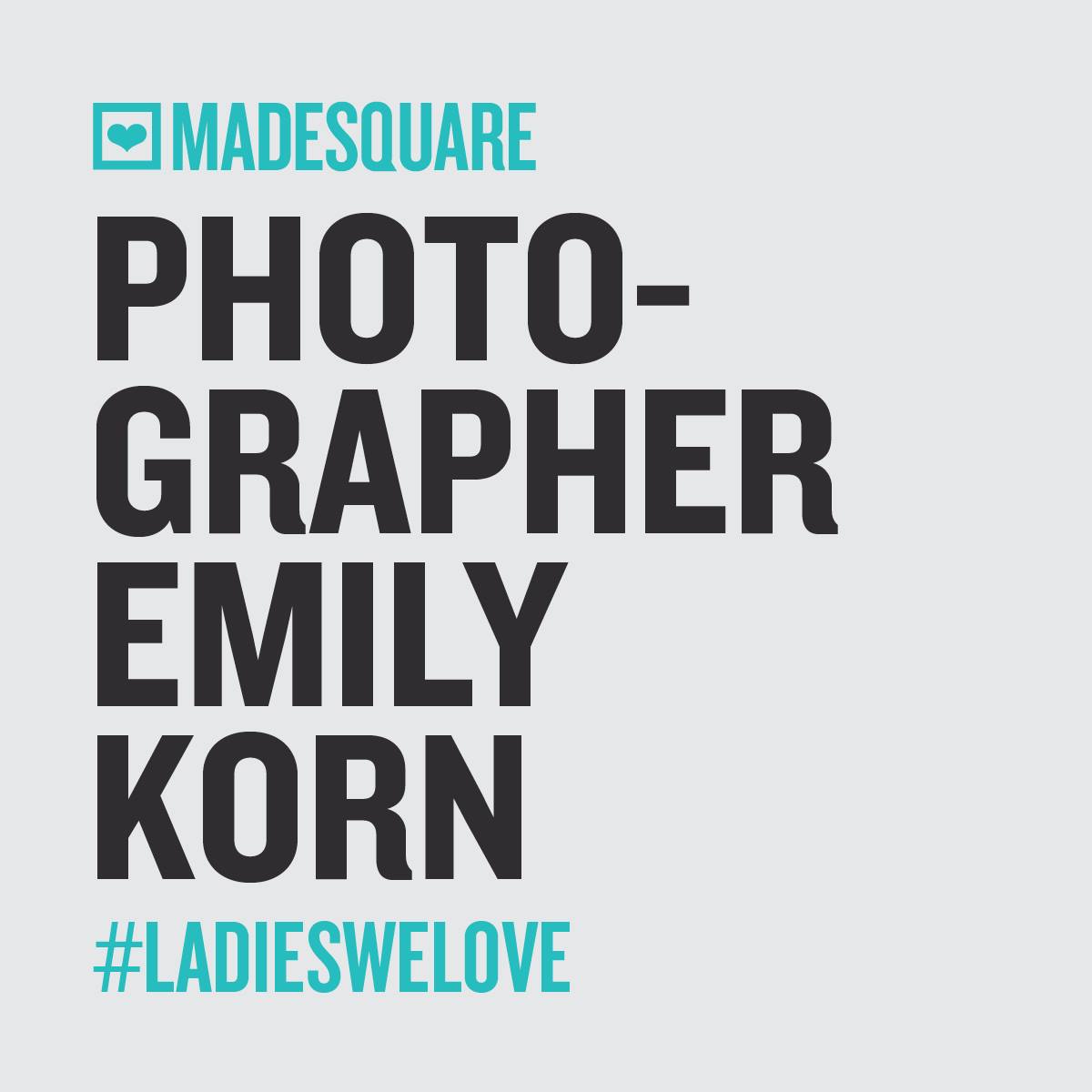 I recently sat down and answered some questions for the lovely ladies over at MADESQUARE. Here's what I had to say (via madesquare.com):
Tell us about "I Turn My Canon On" and how you got started.
I'm not even sure where to start really, it's a bit convoluted, but basically I've always been an artist. I think growing up I never really thought art was a viable way to earn a living or even the respect of the people around me. Coming to New York, in my mid-twenties, helped me realize that coupling a strong passion with a dream can take you to incredible new heights. I found work in 2012, and pushed as hard as possible to grab assignments when and where I could. Before long, I was photographing some wildly talented people (people I'd admired and respected from afar).
What type of camera do you use?  
I use a Canon 5D Mark II, but I wasn't always so lucky. The first camera I ever used at a concert, as a fan, was a tiny point and shoot. I had followed concert photographers, but never thought I could be one until I took that camera to my first show. After only a couple minutes of having my camera on I snapped a shot that changed the way I thought about myself and the artist I'd left behind when I transitioned over into adulthood.
What tips do you have for shooting awesome concert photography?
I think the best tip I have is to start by photographing bands you actually like (preferably before they go mainstream). One of the advantages to living in New York City is that I'm afforded the liberty of seeing so many up-and-coming acts before they get their first big break. More often than not, they preform at small venues which have no photo policies–this means if you can't get credentialled, you can go with ticket in hand and you're still afforded the liberty of shooting with a professional camera (honestly, it's how I built my portfolio). Lighting is also tricky, but if you go to enough of these smaller shows, you'll build up an appreciation and understanding for what it takes to get shots in impossible settings–making the bigger events impossibly easy.
What music inspires you?
That's a loaded question! I guess it depends on my mood. I've been listening to more upbeat artists recently, with some less upbeat ones to ground me. 2014 has been all about London Grammar, CHVRCHES, Chromeo, Broods, The War on Drugs, Katy Perry, and Iggy Azalea. The best part of being a concert photog is the constant exposure to new/great music!
Who are some of your photographer icons and why?
Icons would have to be Annie Leibovitz, Weegee, and Diane Arbus. There's something so utterly haunting about their work–they produce(d) images that stick with you, either because of their sheer beauty or their disturbing imagery. There is also a whimsical element to their work, not to group them all together, but respectively it's candid and raw.
In honor of #LWL — who are Ladies You Love, and why?
Right now I'm totally obsessed with Cara Delevinge. She seems to have accomplished so much in such a short amount of time. Watching her career skyrocket is pretty amazing considering she's among the few who remain so lighthearted and loving when it comes to their job (something I also try to maintain). Most importantly, she may be a bit of an entrepreneurial maven and doesn't give a sh!t when it comes to what other people think about her or her image.